St. John's welcomes transfer students to our school.  We look forward to the opportunity to discuss your situation with you.  Our principal or a member of our staff will gladly guide you through the process. 
 
Families considering a transfer are urged to take advantage of our campus tours and/or our shadow program.  This will allow you and your child the opportunity to get a "good sense" of what life is like at St. John's!  We are confident our school will be a welcoming environment through your child's transition.
 
For additional information, please contact our school office at (716) 877-6401.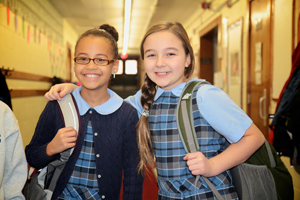 Transfer Student Submission Form