Teacher's Name: Miss Victoria Erdman
Grade/Subject: Grade 2
Contact: verdman@stjohnskenmore.com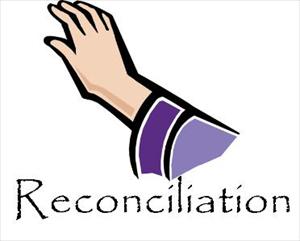 March
The students will be making their First Reconciliation this month! As we continue in the season of Lent, we are also blessed to have Bishop Malone come and visit our school to say Mass on March 1st.
Here's what else is keeping us busy this month:
Reading: We will be continuing in our Superkids curriculum, and starting a new chapter book for a Book Club! Please ensure that your child is also reading at home; logging onto Raz Kids is a great way to get some quality reading time at their reading level!
Math: We are finishing up three digit subtraction with regrouping, and then will be starting our Unit on Money! Please make sure to keep practicing math facts with your child at home as we continue with our Math Fact Challenge.
Religion: We are finishing up preparations for the students' First Reconciliation on March 10th. Then we will be learning about the Liturgical Year, including the Easter Triduum. As we get closer to Easter, we will also be doing a Resurrection Eggs project to retell the story of Holy Week.
Writing: We are beginning a Unit on Fables. The students will read fables to learn about their characteristics, and then write their own fables!
Science/Social Studies: We are finishing up our Unit on Matter, and then will be starting our Weather Unit! We will also be continuing to infuse Science and Social Studies into our Reading instruction.
Helpful Math Websites:
https://www.factmonster.com/math/flashcards
2nd Grade Special Schedule:
Monday:Gym (Students may wear sneakers to school.)
Tuesday:Music
Wednesday: Art
Thursday:Library
Friday:Computer
If you ever have any questions or concerns, please feel free to contact me at verdman@stjohnskenmore.com, or through the school office at (716) 877-6401.