Teacher's Name: Mrs. Marie Doyle
Grade/Subject: Kindergarten
Contact: mdoyle@stjohnskenmore.com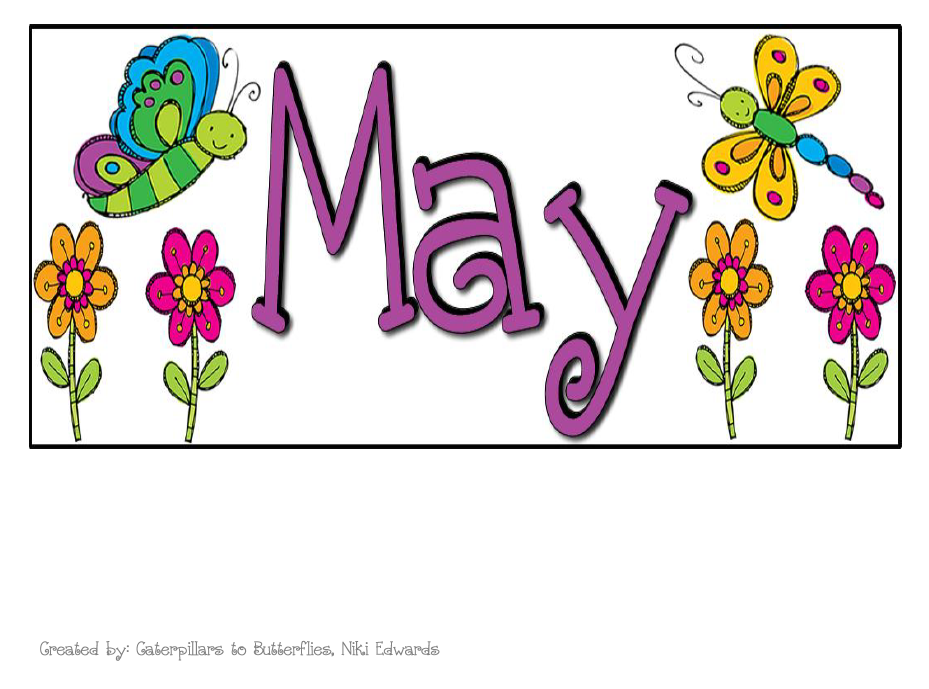 Question: If April showers bring May flowers...
What do Mayflowers bring?
Answer: Pilgrims!
*****SCHOOL CLOSURE*****
WE WILL BE COMPLETING THE REMAINDER OF OUR YEAR AWAY FROM SCHOOL!
Although we miss you all terribly, you know that our number one concern for you at St. John's is your safety!

This is the best way to make sure that everyone stays safe and healthy!

DISTANCE LEARNING
Everyone has been doing a fabulous job following our Distance Learning Curriculum and completing their assignments from home!

We will continue to provide you with the remaining lessons we have planned for this
year through the online platforms we have already set up for you!
We will also email you the invitation to join our class meetings!
MAY CROWNING
May is the month in which we honor Mary the mother of Jesus.
Traditionally a crown of flowers is placed on the Statue of Mary
in the Church and in our classroom.
As the Spring flowers continue to bloom, take a moment to honor Mary
as you enjoy their beauty with your child.
Say the Hail Mary as a family to honor her this month.
MOTHER'S DAY
Please remember to honor your Mothers this Mother's Day!
Mother's Day is Sunday, May 10th.
The children will have some activities and lessons to help them get ready for this
very special day (especially this year)!


We hope all Mothers, Grandmothers, Aunts & Special Women in your lives have a Blessed Mother's Day!
❤️
🌸🐮💜Mrs. Krygier & Mrs. Christy💚🐴🌼
MASSES
ALL MASSES THROUGHOUT THE BUFFALO DIOCESE HAVE BEEN CANCELLED BUT YOU CAN ATTEND MASS ONLINE FROM THE CHAPEL:
www.stjohnskenmore.org
SIGHT WORDS
Please continue to review the sight words that your children have at home.
We have been and will continue to add new sight words via seesaw.
Please make new word cards at home to add to the ring.
REVIEW
Please continue to review the things that your child is used to doing on a daily basis.
Printing their first and last names.
Recognizing and naming the letters of the alphabet (both Uppercase & Lowercase).
Knowing the sounds that the letters make.
Ask them what "sh" sounds like.
Ask them what they are allowed to do when they see a word beginning with the "th" sound.
Remind them that all the circle parts of lowercase letters are the same...a complete circle!
Remind them that all of our letters start from the top.
Ask them about the rules of a sentence:
In every single sentence the first word ALWAYS starts with an Uppercase letter.
It is the line leader of all the words in that sentence.
Upper case letters are ONLY found at the beginning of words...
(they are the line leader of the letters in that word).
Every sentence MUST have an ending mark:
A period tells us to stop.
An exclamation point shows that we are excited!
A question mark (?) lets us know that there is a question being asked.
LIFE SKILLS
While your child is home for this extended length of time, it would be the perfect time
to work on things like tying their shoes, as well as buttoning, snapping and zipping
their own clothing independently.
They should also practice opening their own food and drink packages and containers.

They also need to learn the phone number you that would like them to know.
Addresses and phone numbers are part of our assessment for the final report card.
They should also know their birth date.
The following is a list of skills and ideas that would be helpful for you to work on regularly with your child:
Read aloud to them daily and have them read to you!
Identify their name (first, middle & last).

Recognize the 26 letters of the alphabet (upper case & lower case).

Identify the sounds that each letter makes.

Print their first & last name.

Identify the basic colors of the rainbow.

Identify the basic two dimensional shapes (bonus for knowing three dimensional shapes).

Recognize​​​​​​ numbers 1-20.

Practice counting by ones and tens (end of year goal is to count by both to 100).

Counting out objects to make groups of up to 20.

Help them identify and create rhyming words.

Practice coloring.

Practice cutting & gluing.

Encourage them to follow simple directions.

Practice being able to handle their own personal needs such as putting on and taking off their jacket. They should be able to zipper, snap & button most of their own clothing.

Help them learn to tie their own shoes.

Encourage proper hand washing & personal hygiene (use of tissues).

Independently open their own food & drinks for snack and lunch.

Practice address & phone number (end of year goal is to know both).

Model and encourage respectful behavior and good listening skills.
Our year end goal in Kindergarten is for everyone to be reading and writing independently!
The following list includes some of the sight words we will be introducing:
a did hot not ten
all down I of that
am drink if off the
an fast in on three
and find into one to
are for is pick too
ask full it play two
at fun its pull up
away get jump put upon
be go just ran us
best good let red was
big got let's run we
black had like said well
blue has little see went
brown have look seven where
but he make she with
can help me sit will
come here must six yellow
cut him my stop yes
do his no tell you